A walk around on the cobble stoned streets reveals a lively and suburb filled with brightly colored houses.
There are also Muslim saint's shrines (
"kramats"
) and many beautiful Mosques including the first established Muslim Mosque in South Africa.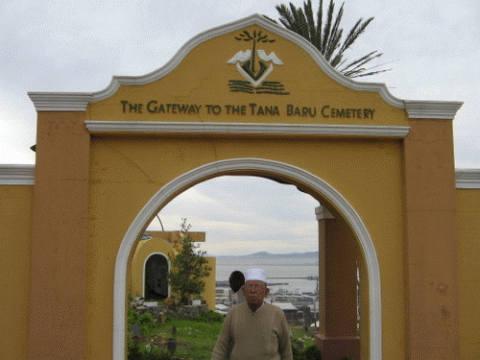 Tana Baru Kramat
Cape Malay Cuisine
is very popular. It is the use of very aromatic spices and herbs that makes Cape Malay cooking so unique.
Malay culture influenced South African food by adding foods like bobotie (curried mince meat) denningvleis (lamb stew) and blatjang (fruit chutney).
The museum, furnished as a house that shows the lifestyle of a nineteenth-century Muslim family, tells the story of the local Islamic culture and heritage.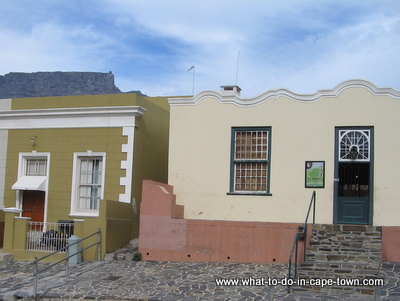 Entrance to the Museum
Kitchen utensils in the Museum