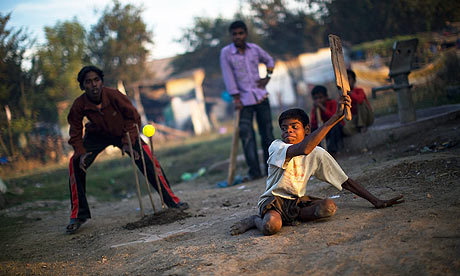 Malaysia and the UAE are going for nuclear power plant.
I agree with Cecilia Kok when she wrote in the Star
Nuclear power - are we ready?
The idea of having a nuclear power plant in Malaysia sounds great, isn't it? The advantages of nuclear-generated electricity have been much touted.

The nuclear plant can generate a stable flow of electricity to users at low prices (rates are presumably cheaper than power generated from other sources such as coal and gas) and it does not emit carbon dioxide into the atmosphere.

It also seems to be the answer to our concerns over the depletion of fossil fuel, which is currently the main source of electricity generation in Malaysia, and the volatile prices of raw materials such as coal and crude oil.

Presently, the major components of Malaysia's electricity generation mix are natural gas (60%), coal (24%), hydro (8%) and biomass (4.2%).

Malaysia's nuclear ambition is apparent when Tenaga Nasional Bhd (TNB) announced over the week that it would sign an agreement with Korea Electric Power Corp next month to engage the latter's assistance in conducting a preliminary study for developing a nuclear power plant in Malaysia.

TNB's view is that nuclear-generated electricity is the most viable long-term option to address the growing demand for power in the country. Hence, its plan for the country's first nuclear power plant to begin operations in 2025.

The head of TNB's nuclear unit Mohd Zamzam Jaafar was quoted as saying that the state-owned utility company is currently scouting for suitable sites for the nuclear plant.

The question is ... do we really need to pursue nuclear energy?

There are many implications of having a nuclear power plant in the country. Of utmost concern is the safety issue, and whether we have the technological capability to deal with any unforeseen incidences that could arise from nuclear energy development.

Former Prime Minister Tun Dr Mahathir Mohamad, in his blog, raised his concerns about the danger of pursuing nuclear energy and urged the authorities to give this option a second thought, citing we do not know enough about nuclear energy to be able to manage it well.
On December 3, 1984, people in Bhopal, India, woke up to fits of coughing as their lungs filled with fluid. More than 40 tons of methyl isocyanate (MIC) gas had created a dense cloud over a population of more than half a million people following a chemical gas spill from a pesticide factory.
Over 8,000 died in just the first three days following the spill, mainly from cardiac and respiratory arrest. In total, 20,000 people lost their lives. The survivors are still struggling with the aftermath.
Even 25 years after the Bhopal gas tragedy people are bearing the brunt of the deadly methyl isocyanate (MIC) gas leak from the Union Carbide factory on December 3, 1984.

Organisations working with children say that they have Bhopal have 10 times higher chance of being born with birth defects compared to children in any other part of India.

Meenakshi is six years old, but could pass off as a toddler as she can barely speak. She is even unable to tell her mother when she wants to use the bathroom or when she's hungry.. She can't walk either.

Her mother Saurambai and her husband live in Oriya Basti, about two kms from the Union Carbide factory.

On the night of December 2 in 1984 when 42 tonnes of methyl isocyanite gas leaked from the factory, Saurambai and her husband were treated for gas poisioning.

Decades later they cannot understand why their daughter is paying the price.

"I don't know why this has happened. I can't understand what the doctors tell me," Saurambai says.

For six-year-old Isnia rigorous physiotherapy is a way of life. His mother still hopes that some day he may walk like other children.

"I don't know why this has happened. I am told its because my husband and I inhaled the gas. The doctors don't say anything either," says Isnia's mother Rajni Saher.

Fifty-four year old Rasheeda Bi runs a rehabilitation centre in Bhopal for children. She understands why this is happening.

"The gas tragedy is playing out in many ways even years after it happened. As the parents were poisoned, children are being born with multiple defects right from cerebral palsy to stunted growth, to all kinds of defects," says Rasheeda.

Rasheeda has lost count of the number of children they treat daily. When 14-year-old Suraj, who suffers from a speech disorder and is unable to walk, started making sounds last year, his mother Kesarbai was actually grateful.

"Now he is able to tell me when he wants to eat food and go to the bathroom. I see improvement happening," says Kesarbai.

Studies done by various organisations working with gas victims say that children in Bhopal have a 10 times higher chance of being born with birth defects compared to other children in India.

Others like Mamta and Geeta, both 20 year olds, who grew up drinking water contaminated by chemicals dumped by Union Carbide, listening to taunts and being ridiculed has become a way of life.

"I dropped out of school because people made fun of me," says Geeta.

For many it is a life that's barely human. What's worse, outside, no one is listening.