The murder of
Suzan Tamim
, shocked the Arab world. She was found murdered in a luxury apartment in Dubai in 2008.
Unlike the murder of Altantuya, there was no cover-up on Suzan Tamim's murder, however some restrictions on the reporting by the Egyptian AG.

First similarity - the one who actually murdered her was an ex-policeman, while Altantuya was killed and bombed by two policemen.
Second similarity - the murder was linked to a businessman who is also a lawmaker. In Altantuya case, it was linked to two different persons, one businessman who was awarded a big fat commission for brokering some deals and another one was a lawmaker (with a big fat spouse). Coincidentally they share a same name, one as a first name, the other one as a second name.
Altantuya was shot in a close range before she was bombed into pieces by using C4.
The two policemen were found guilty and sentenced to death. However, the real person (or persons) behind the murder is still out there without being called to be interrogated or to be called as a witness.
On
September 2, 2008
, Egyptian businessman and lawmaker
Hisham Talaat Moustafa
was arrested in Cairo and charged with paying a
hitman
to have Tamim killed; Hisham, however, had never sworn by using Al Quran in the mosque that he never met with Suzan Tamim, dead or alive.
Although it was reported that she had been beheaded, the lawyer of her former husband let it be known that her death certificate indicates that her throat was slit. At the time of her death, she was reportedly married to Iraqi-born British kickboxing champion Riyadh Al-Azzawi for about 18 months.

While Altantuya, at the time of her death, she was rumoured to be married to the businessman and pregnant.

Muhsen el-Sukkari, a 39-year-old former policeman from Egypt, was arrested as the alleged murderer in early August in Cairo. The suspect, whose name was being withheld, was said to have died in police custody in early August 2008; however, the police subsequently reported him to be alive. The alleged killer — who had apparently confessed to the murder and is linked to Hisham Talaat Moustafa, a prominent and influential businessman in Egypt and member of the Shura Council — had denied any connection to her death.
Although Egyptian newspapers initially reported freely about the death, but once the case was linked to the businessman, the Attorney General forbade reporting about the case; an edition of a newspaper that defied the order was confiscated.
On 2 September 2008, Hisham Talaat Moustafa, the son of the Egyptian tycoon Talaat Mostafa, was arrested by Egyptian justice officers and charged with the murder. The indictment charges former police officer Muhsen el-Sukkari with killing Tamim on 28 July in return for $2 million from company chairman Hesham Talaat Moustafa.[15]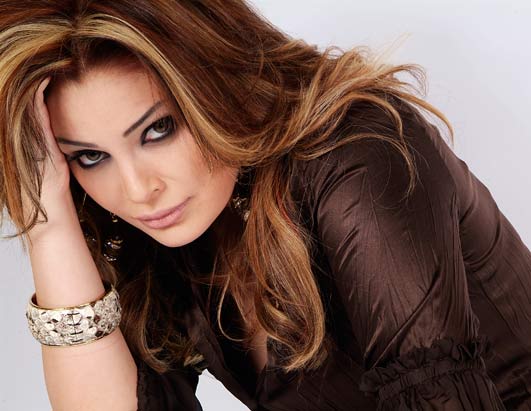 Egypt Billionaire sentenced to death for slaying singer Suzan Tamim
An Egyptian court on Thursday sentenced an Egyptian mogul and a former policeman to death for the killing in Dubai last summer of Lebanese singer Suzan Tamim. According to press reports, Tycoon Hesham Talaat Mustafa and retired policeman Mohseen Al Sukkari will be hanged for the murder of the pop star in a luxury Dubai apartment last year.
The ruling came after 27 hearing sessions in the trial of the prominent property developer, accused of ordering the killing of Tamim. Mustafa allegedly had an affair with the victim and asked Al Sukkari to kill her in return for $2 million. During the court sessions, Mustafa has strongly denied these claims.
In addition to being a leading businessman, Mustafa is a senior figure and MP of the ruling National Democratic Party (NDP).